Andover Patio Centre
01264 323368
- Building supplies and Garden supplies company in Hampshire
Delivery Services
To enquire about skips, patio paving slabs, fencing, walling, aggregates, sheds, bottled gas, barbeques, patio heaters & other gas appliances, enter your details below & we'll contact you:
Patio Paving Slabs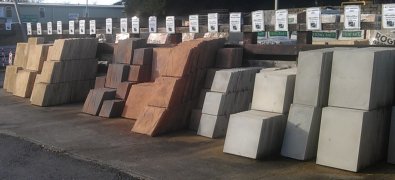 Andover Patio Centre is a hard landscaping supplier, in Andover, of garden edging, patio paving slabs, patio paving stones and associated garden edging and lawn edging materials for Hampshire.
Included in our wide range of hard landscaping, garden edging and patio paving supplies are:
Hard landscaping - Patio paving slabs
Hard landscaping - Patio paving stones
Patio Paving products include:
Wyverdale paving
Riven York paving
Worn Oxford paving
Ridgeway paving
Superpave paving
Rustic brick paving
Our Natural Stone patio paving products include:
Sandstone paving - (Autumn Brown ONLY)
Garden Edging and Lawn Edging products include:
Tudor Brick edging
Full Rope edging
Corner Post edging
Scroll edging
Scallop edging
Decorative aggregates and associated patio and driveway products include:
Decorative aggregates for use as patio surrounds, bedding coverage, path bordering including:
20-30mm Cobbles
50-75mm Cobbles
Chippings
Slate Chippings
Circles and milestones
Tiles
Walling
Fencing
Decorative aggregates
Coping
Stepping stones
Hard landscaping - Paving
Hard landscaping - Walling
Hard landscaping - Driveway edging
Hard landscaping - Lawn edging
General building aggregates such as sand and ballast
Cement
As a patio paving supply company in Andover we have a patio paving display area and large stocks of all types of patio paving slabs, patio paving stones and walling bricks on show at all times.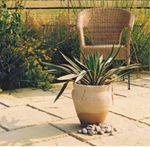 We hold large stocks of patio paving products from leading manufacturers, Including: Bradstone, Castacrete and Rogers Concrete.
Just contact us and place your order or come and visit us at Picket Piece, Andover, Hampshire - through Walworth Industrial Estate and next to The Commercial Centre where there is ample free parking so it's easy to park and collect your building supplies and garden supplies.